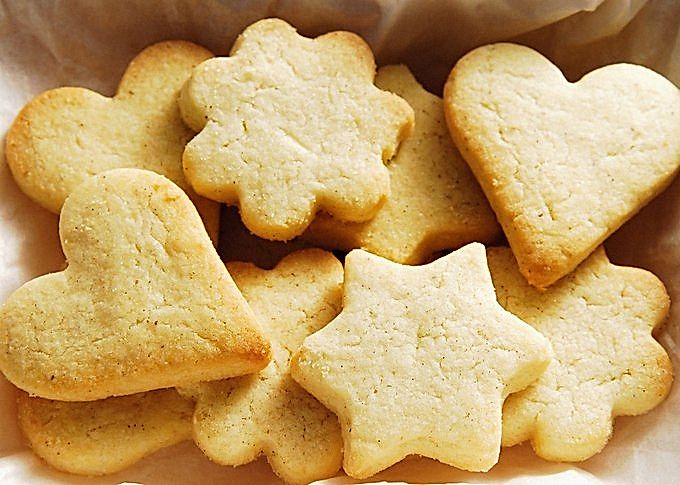 Ingredients:
Flour - 400 g
Sugar - 200 g
Margarine - 100 g
Egg - 1 piece
Milk - 80 ml
Baking powder - 10 g
Vanillin - 0.2 g
Recipe for making milk cakes from childhood:
First you need to beat the softened butter with sugar, add the egg, milk and baking powder. Vanilla sugar can be added to taste. Add flour and quickly knead into a soft dough.
Roll out a layer with a thickness of 6-7 mm. Squeeze out the biscuits with a muffin mold (or cookie cutter). Transfer the formed biscuits to a baking sheet and bake in an oven preheated to 180-200 degrees for about 15 minutes. When the cakes are slightly browned on top, it means they are ready. The main thing is not to overexpose otherwise it will be too tough.