How to bake traditional Polish cookies
The most interesting recipes are family ones that have undergone a number of changes by chance or at the request of those who cook them often. And also because they are literally saturated with history, which turns recipes and dishes, quite ordinary and replicated, into something special.
This "Mazurka" is one of those.
"The first Mazurka in our family appeared in a slightly different version, without butter and starch. The tradition and the recipe came to us from Baku, from the wife of my grandfather, my mother's father, Henrietta. She seems to have been from Polish Jews, hence "Mazurka". And then somehow an adapted version appeared from my mother's school friend - either she herself learned the same recipe from her mother and finalized it, or it came to her from somewhere in parallel under the same name.
Without oil and starch, Mazurka turned out flatter and drier, as I remember it from childhood, but at some point we switched to an adapted recipe - it became more magnificent, juicier, more beautiful!
But it was cut into rhombuses (and only in this way, in the form of Baku baklava) from the very beginning.
One.
Rinse 1.5 cups of raisins, soak in 3 tablespoons of cognac. It is better to take a more or less flat plate so that the raisins are completely covered with cognac, or you can add a little water; the main thing is that all dried fruits are in liquid. Leave for an hour.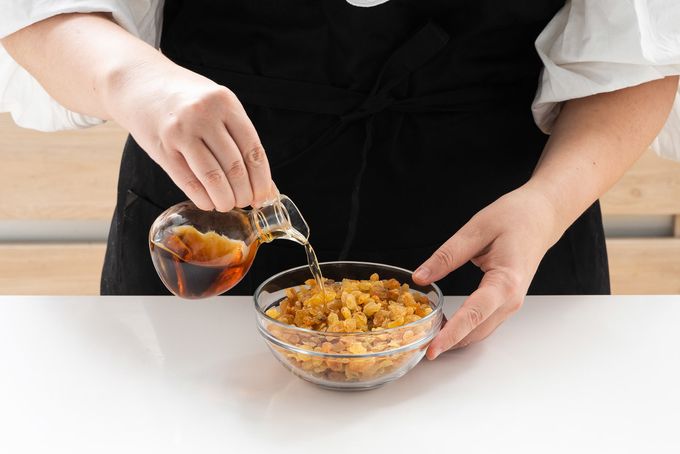 2.
Chop 2 cups of walnuts with a knife, not too finely. Postpone.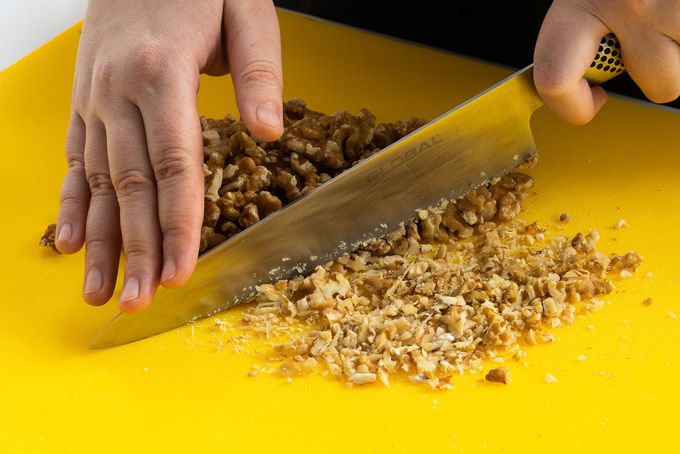 3.
Break 6 chicken eggs into the bowl of the mixer, add 1.5 cups of sugar and add 280 grams of softened butter. Beat at medium speed for 5 minutes until all ingredients are combined into a homogeneous mass.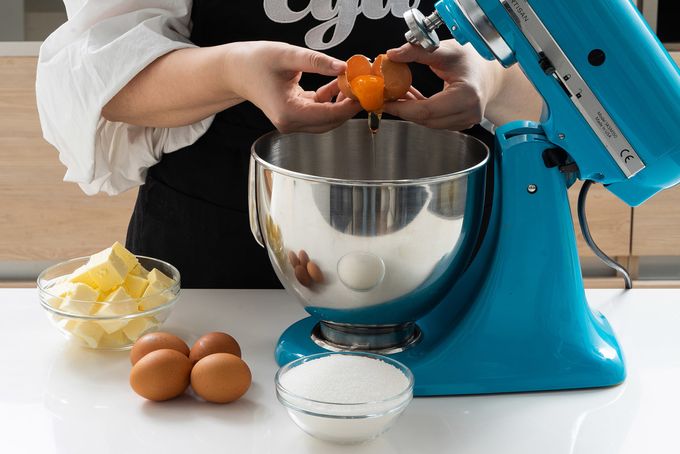 4.
In a separate bowl, mix 2 cups flour and 2 tablespoons cornstarch.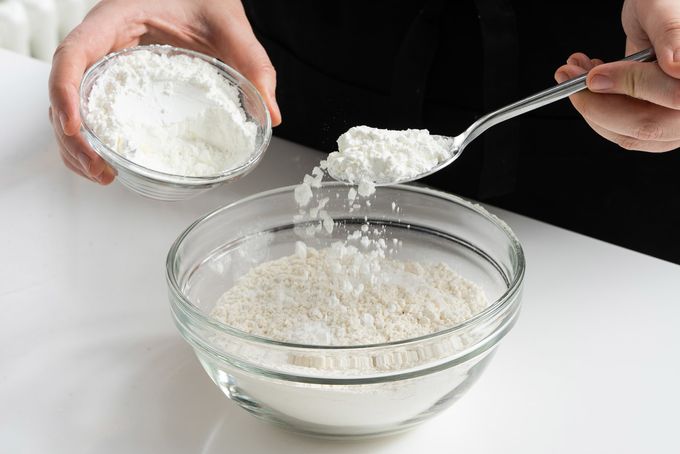 5.
Add the dry mixture to the mixer bowl, beat until the mass is smooth.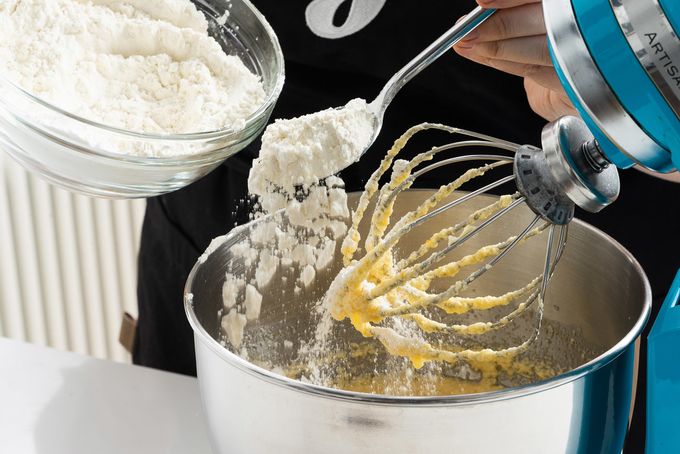 6.
Drain the cognac (or a mixture of water and cognac) and fold the raisins and nuts into the batter with a spatula.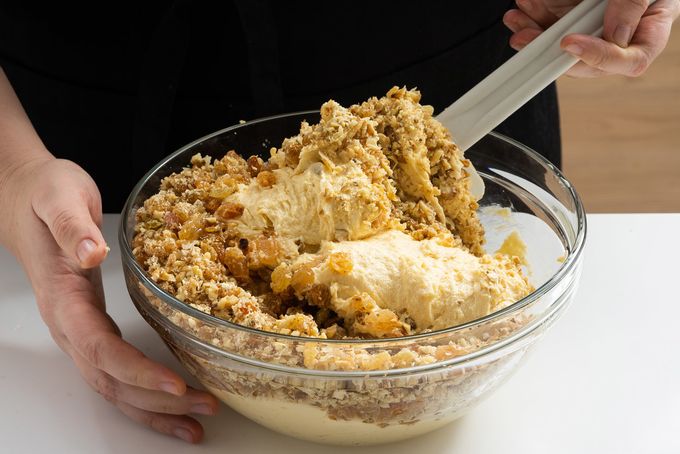 7.
Line a baking sheet with baking parchment, take 20 grams of softened butter, rub the parchment with it. Put the dough on parchment, smooth it with a spatula so that it evenly and thinly covers the entire baking sheet.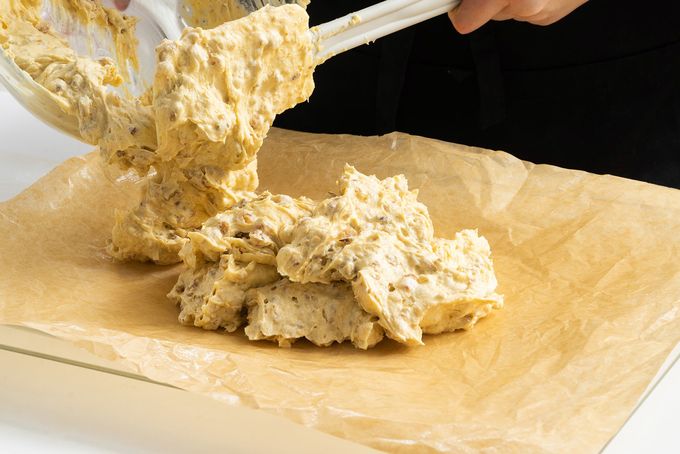 Eight.
Put the baking sheet in the oven, preheated to 180 degrees, for 20 minutes. Readiness check with a toothpick.
9.
Let the "Mazurka" cool down a little and cut into diamonds. To do this, first cut it into strips parallel to the narrow edge, and then diagonally.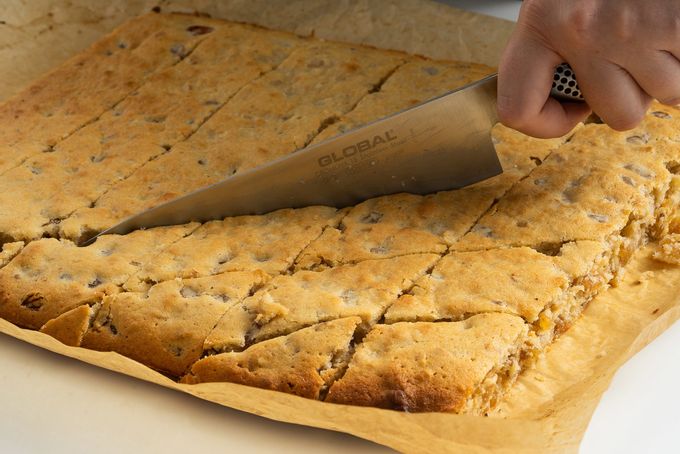 10.
Sprinkle the Mazurka with powdered sugar to taste.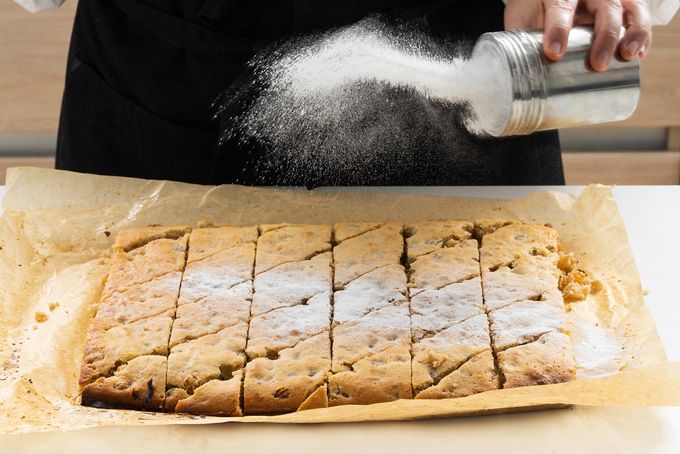 Eleven.
Cookies can be eaten immediately, but it is better to put them in a dry place for a couple of days. After it dries, it will become even tastier.