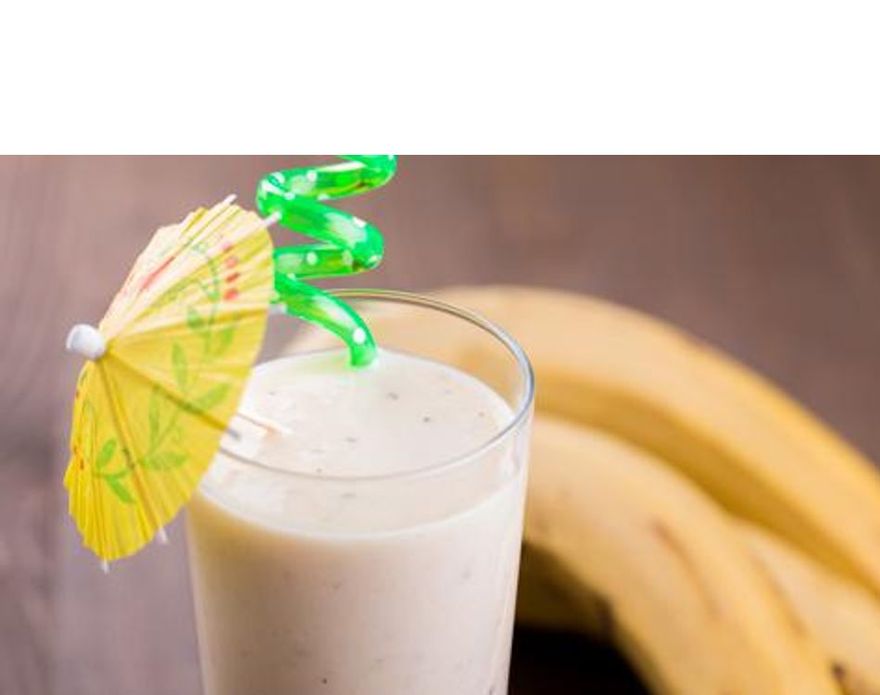 We all know that in order to be beautiful, healthy and vigorous, you need to eat right. And our food begins with what? From breakfast, of course! He, breakfast, gives us a boost of vivacity for the whole day, and what we put in the stomach in the morning directly depends on how we will feel the whole day ahead!
A wonderful option for a healthy and, which is very important, quick breakfast is a cocktail. It is a thick drink based on fruits, berries or vegetables. In terms of consistency, it should be a cross between juice and puree.
When preparing, they use muesli, nuts, yogurt, milk, mineral water, juices and spices as additives. The process is incredibly simple - all ingredients are ground in a blender until smooth.
Such a cocktail is much healthier than ordinary freshly squeezed juices, because they contain a lot of fiber, which, as a rule, does not get into juices. In addition, when whipping in a blender, the process of active saturation of the drink with oxygen takes place, for which the body will also say "thank you" to you.
If you use sweet fruits and berries, children will be happy to join you too. Or here's an excellent option for adding - cookies, it will make the drink sweeter and more satisfying, the main thing is not to overdo it.
The option that I suggest you try is just one of these, adapted for children. Bananas are rich in potassium and have a beneficial effect on digestion, biscuits saturate, milk supplies the growing body with calcium. In addition, the simplicity of making a cocktail allows the children themselves to be involved in the process.
And as you know, if a child participates in the preparation of a dish, then he will eat it with a much greater appetite!
General \ asset cooking time: 10 minutes \ 10 minutes
Servings Per Container: 1 Serving
Calories (100g): 98 kcal
Cost: very economical
How to make a banana shake
Banana - 1 pc.
Milk - 250 ml
Cookies - 2 pcs. by the type of Jubilee
Hazelnuts - 3 pcs.
Preparation:
Wash banana, peel and cut into slices.

Break the cookies into small pieces with your hands.

Place the banana pieces and cookies in a blender bowl.

Pour milk into a bowl and beat with a blender until smooth.

Add the nuts to the milk mixture in the blender bowl and beat again.

Pour into a glass, insert a straw and serve. If you wish, you can decorate with a banana circle by putting it on the edge of the glass. You can also sprinkle finely crumbled cookies on top of the cocktail.