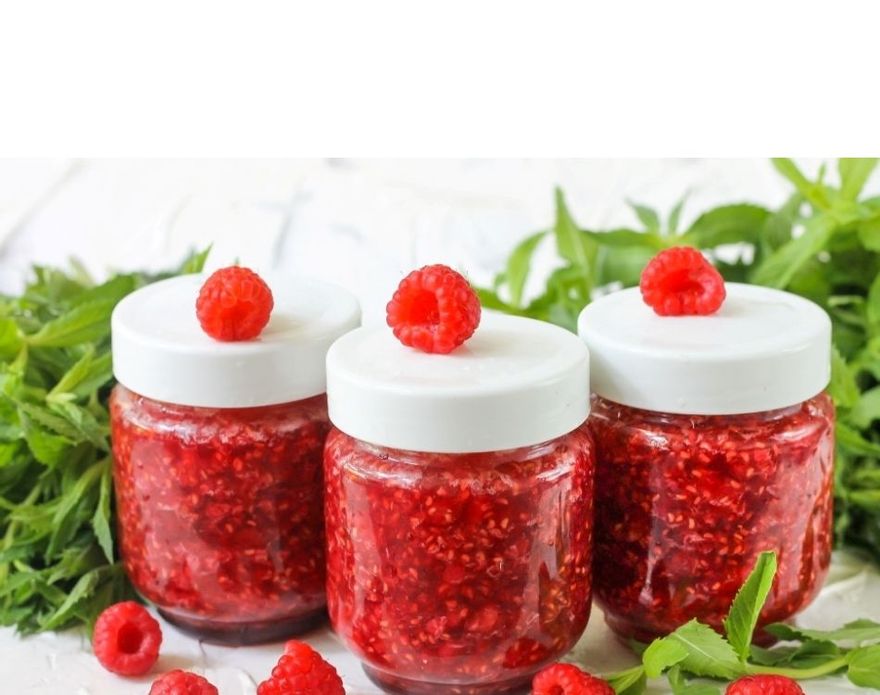 Raspberries, ground with sugar, are an ideal preparation for the winter. It not only preserves all the useful vitamins and minerals, but also an enchanting aroma coupled with a bright taste. To prevent your workpiece from fermenting, add a little more sugar than the raspberries themselves and be sure to form a sugar "flap" over the grated mass in containers - this will protect the delicacy from air ingress.
General \ asset cooking time: 25 minutes \ 15 minutes
Servings Per Container: 6 Servings
Calories (100g): 242 kcal
Cost: average cost
How to cook raspberries, grated with sugar
Raspberries - 400 g
Sugar - 500 g
Preparation:
Prepare the ingredients for cooking raspberries, grated with sugar. Rinse raspberries in water, removing tails, if present on berries. Gently blot the berries with paper towels, removing excess moisture.

Pour the raspberries into a deep salad bowl or bowl, but not into aluminum dishes - they can oxidize! Remember that the berries must be extremely ripe - due to unripe berries, the workpiece may ferment.

Pour granulated sugar there and mix the contents of the container. Leave on for 10-15 minutes for the juice to stand out.

Then purée with a fork or a boiled potato press - this will take you no more than 10-15 minutes. Many people use a blender, but it also crushes the seeds of berries, and someone loves it when they come across in dessert, so choose a kitchen appliance according todesire. You can grind the mixture with sugar and in the bowl of a food processor for about 3-5 minutes.

Pour raspberry puree into clean, dry and heated containers: jars, containers, leaving a little space on top.

Then pour granulated sugar to the edges of the containers, but do not mix it with the mass - it will absorb excess liquid and tightly "clog" the surface of the workpiece

Tighten the jars with lids or seal with nylon lids and store raspberries, grated with sugar, only in the cold for no longer than 6 months: in the refrigerator, cellar, basement, as the workpiece can ferment from the heat!