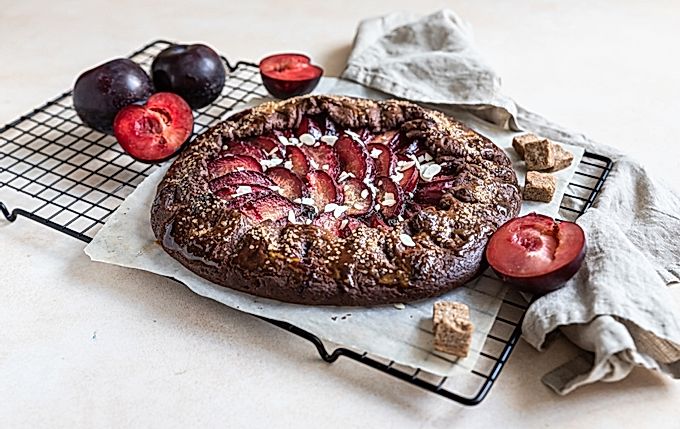 When there is no time for complex pies or is simply overwhelmed by laziness, then biscuit is the ideal option. The dough can be prepared in advance and stored in the refrigerator in case of unexpected guests. And the filling can be absolutely any, the main thing is that there is a lot of it, because this is another plus of biscuits: thin dough and a lot of filling. Let's make a fragrant chocolate biscuit with plum. An amazing combination!
General \ asset cooking time: 2 hours \ 15 minutes
Servings Per Container: 8 Servings
Caloric content (100g): 270 kcal
Cost: average cost
How to make a chocolate biscuit with plum
Flour - 200 g
Cocoa powder - 20 g
Powdered sugar - 70 g
Butter - 160 g
Milk - 60 ml
Salt - 0.25 tsp
Plum - 500 g
Chocolate - 60 g
Brown sugar - 50 g
Egg yolk - 1 pc.