Sea buckthorn is a very useful berry, it contains a lot of vitamins, macro and micro elements. And in combination with ginger and honey, you get a vitamin bomb. Therefore, I want to offer you to cook sea buckthorn tea with ginger and honey. This drink is perfect for the dead of winter.
Ingredients
Sea buckthorn 120 gr.
Water 500 ml.
Honey 30 gr.
Sugar 20 gr.
Ginger root 10 gr.
Sea buckthorn tea with ginger and honey step by step recipe
Rinse the sea buckthorn. Remove the skin from the ginger and cut into thin slices.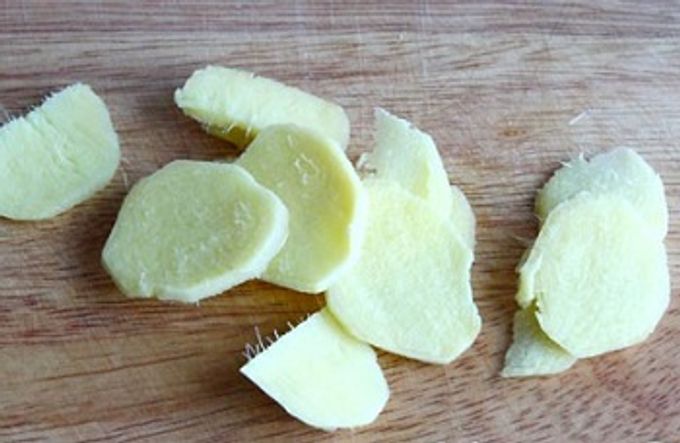 Put ginger, washed sea buckthorn (slightly crush it with a spoon), sugar and pour water into a saucepan. Place over medium heat, bring to a boil and simmer for 2-3 minutes.
Remove the pot of sea buckthorn tea from the heat and add honey. Mix thoroughly and serve.
Bon Appetit!
Things to know (Q&A)
What is sea buckthorn tea good for?
A tea containing sea buckthorn leaves is used as a source of vitamins, antioxidants, protein building blocks (amino acids), fatty acids and minerals; for improving blood pressure and lowering cholesterol; preventing and controlling blood vessel diseases; and boosting immunity .
How do you make sea buckthorn tea?
Sea Buckthorn Tea
Set your dried leaves in a tea infuser and pour over hot water.
Let steep between 5-10 minutes. Stir in honey if you'd like and drink.
How do you drink seabuckthorn?
How To Make Sea Buckthorn Juice
Wash the berries and blend them using a hand blender or a food processor. ...
Add a sweetener, and blend the berries for 1 more minute.
Strain the juice using a mesh strainer (sieve), and set the pulp aside.
Dilute the juice with water, and serve chilled.
How to use dried sea buckthorn berries?
Our tangy dried sea buckthorn berries are the perfect finishing touch to salads, smoothies, porridge and desserts . Add texture, bright flavor and a host of nutritional benefits to your favorite dishes. Sea buckthorn berries are a natural source of omega-7, which supports your metabolism and cardiovascular health.