fish carcass 2 pcs.
flour 50 g
salt to taste
lemon juice 1 tbsp
onions 2 pcs.
vegetable oil for frying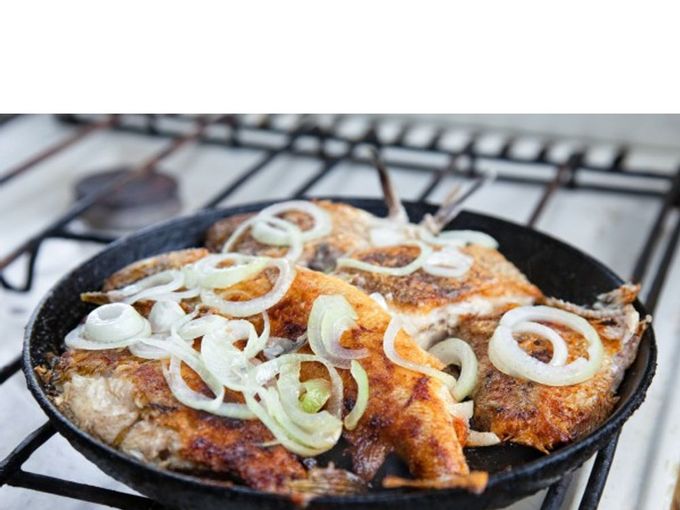 1. Defrost fish if necessary. Clean, cut off the head and gills, gut and rinse. Use a sharp knife to cut along the spine and remove the ridge.
2. Rub the fish with salt and drizzle with lemon juice.
3. Heat a frying pan with vegetable oil, coat the fish in flour and place in the pan. Fry on both sides. Transfer the finished fillet to a plate.
4. Peel the onion, cut into rings, add it to the pan and fry in hot oil until soft.
5. Serve fish with fried onions and boiled potatoes.