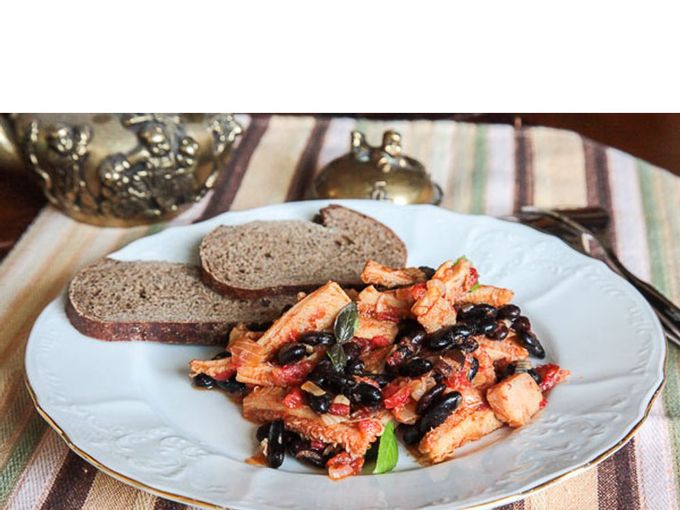 For a stew recipe you will need:
scar - about 1 kg
black beans (canned) - 1 can
tomatoes - about 700g
garlic - 3-4 cloves
onions - 4-5 pcs.
zira (ground) - 1 tsp
salt, ground black pepper - to taste
vegetable oil for frying
broth (water) - about 500 ml.
Stew recipe: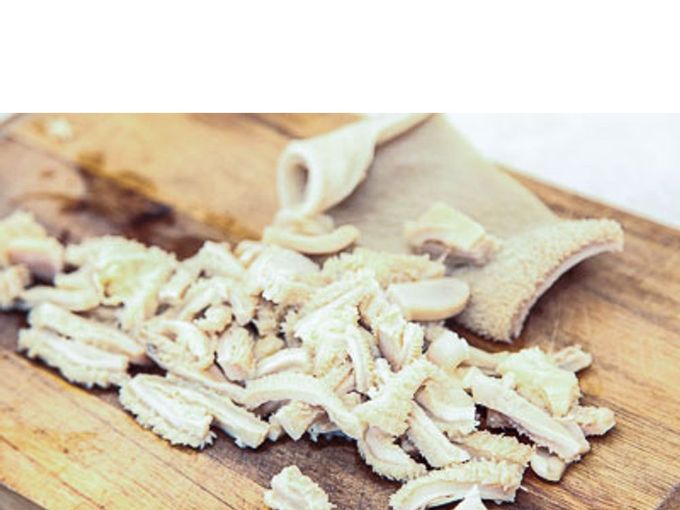 Rinse the scar under running water, cut into large squares, put in a saucepan, pour cold water and bring to a boil. Drain, rinse the scar, then put in a saucepan, cover with fresh water, add salt, pepper, bay leaf and cook over medium heat until soft (2-3 hours). Check the scar readiness with a knife: if the scar is ready, the knife cuts it easily. Cut the cooked tripe into strips.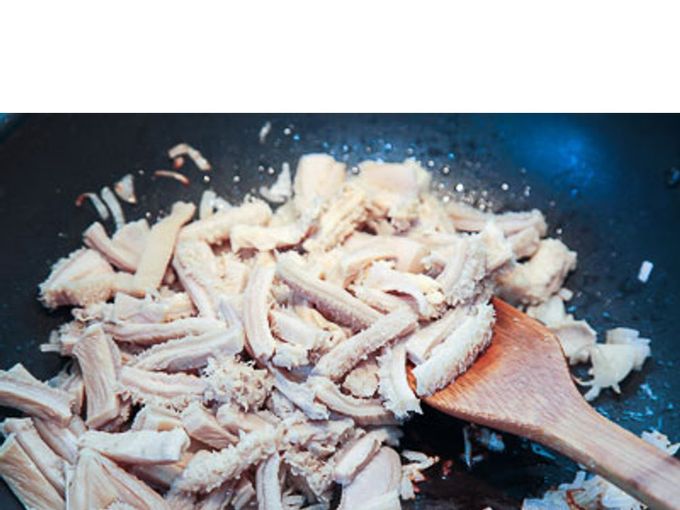 In a deep frying pan (cauldron or wok) heat a little vegetable oil and lightly fry the chopped onion and garlic. Add tripe and fry it, stirring occasionally, for a few minutes.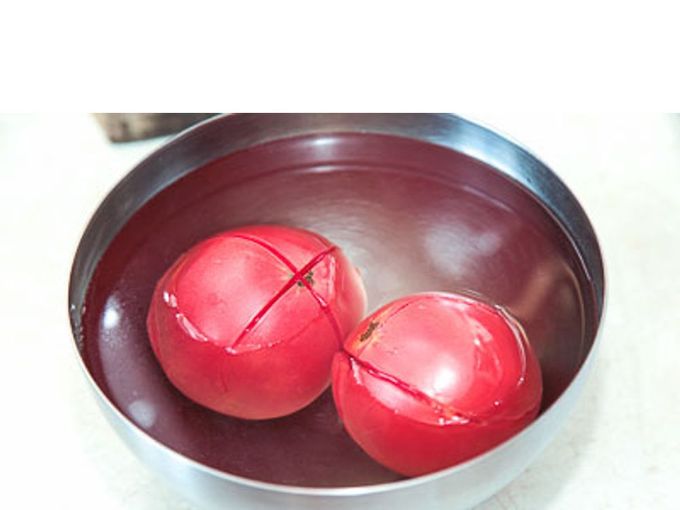 In tomatoes, cut the bottom crosswise and lower it in boiling water for about 10 minutes.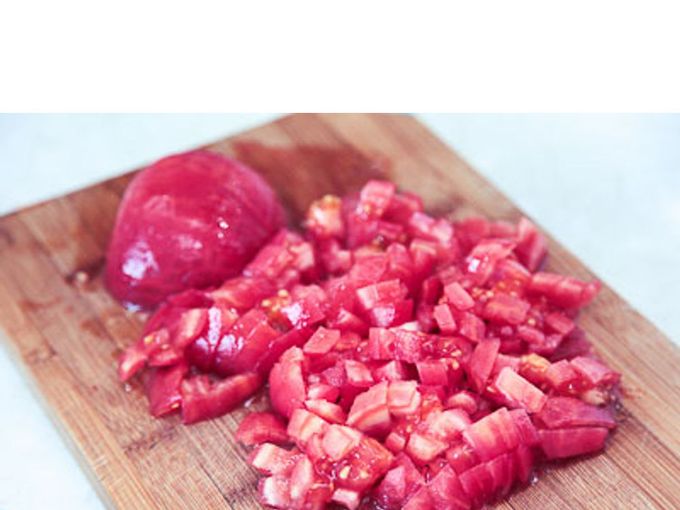 The skins of scalded tomatoes are easy to remove. Cut the peeled tomatoes into small cubes.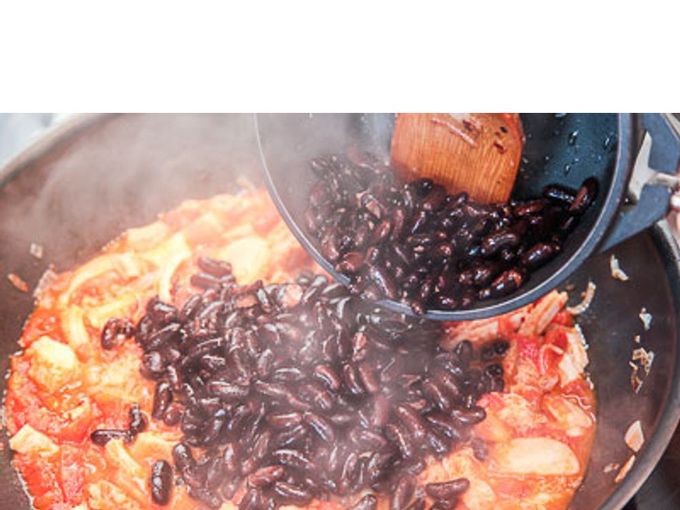 Add chopped tomatoes to the tripe, pour in a little broth or water. While the tripe with tomatoes is stewed under a lid over low heat, heat the ground cumin in a dry frying pan. After about 30 minutes from the start of the tripe with the tomatoes, add the black canned beans (or boil the beans beforehand). Stir, season with cumin, salt and leave on low heat for about 10-15 minutes more. Transfer the finished tripe stew with black beans to a plate, sprinkle with fresh herbs and serve.
Things to know (Q&A)
What is the best way to cook tripe?
Par- Boiling

When the tripe looks clean, place it in a pot and cover with water. Add plenty of salt. Bring to a boil and allow to boil hard for 10 minutes. Throw out the water, then rinse the tripe in cold water several times.
How long do you cook tripe?
Simmer one to three hours or until the tripe is tender.

As the tripe cooks in its broth, it will gradually soften and absorb the broth's flavor. After about 90 minutes, start checking the consistency of your tripe every 10-15 minutes. Your tripe is "done" when it reaches your desired consistency.
Is eating tripe good for you?
An Excellent Source of Vitamins and Minerals

Tripe packs an impressive amount of nutrients, including selenium, zinc and vitamin B12. A 5-ounce (140-gram) serving of cooked beef tripe delivers 25% of the RDI for selenium and more than 15% of the RDI for both vitamin B12 and zinc.
How do I make beef tripe faster?
You can cook tripe in a pressure cooker , it will cook faster and make less smells (which in turn attract flies) but I prefer the old school way of slow cooking it in a normal pot over low heat. Please search my blog for my beef stock recipe. If you don't have beef stock then plain water will do.
How can I quickly soften tripe?
Place the washed piece into a pan with cold water and bring the water to a boil and cook for 15 minutes without covering. This is meant to sterilize the piece. Drain off the hot water then put fresh water and bring to a boil and cook the piece while covered for up to 3 hours or until it is soft to your liking.
Why does tripe smell so bad?
The tripe's odor varies depending on the cow's diet. Some say that beef tripe smells like dirt and wet hay while others compare the scent to grass. Another factor that may affect the beef tripe 's stench would be the cow's freshness. Tripe tends to smell when it is left to rest in the freezer for a long time.