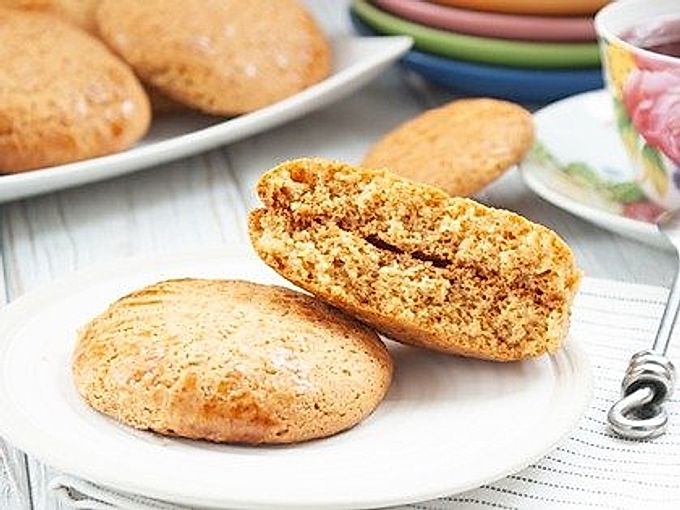 We need:
2 eggs
100 ml refined vegetable oil (6 tablespoon)
160 g sugar
70 g honey (2 tablespoon)
1 tsp baking soda
1 tablespoon apple cider vinegar
a pinch of salt
350-400 g flour
10 g vanilla sugar
As well as:
egg for greasing
How to make honey cakes quickly and easily
Step by step description of the recipe
1. Beat eggs.
2. Add sugar, salt, vegetable oil and honey. Mix.
3. Add vanilla sugar, vinegar slaked soda and sifted flour.
You may need a little less flour than indicated in the ingredients.
4. Knead a soft, slightly sticky dough.
5. Line the baking sheet with parchment or a silicone mat. Roll the dough into balls and place on a baking sheet at a distance from each other. Lubricate the balls with egg yolk.
6. Apply the pattern with a fork, lightly pressing on the biscuits crosswise.
7. Bake in a preheated oven at 190-200 degrees until golden brown.