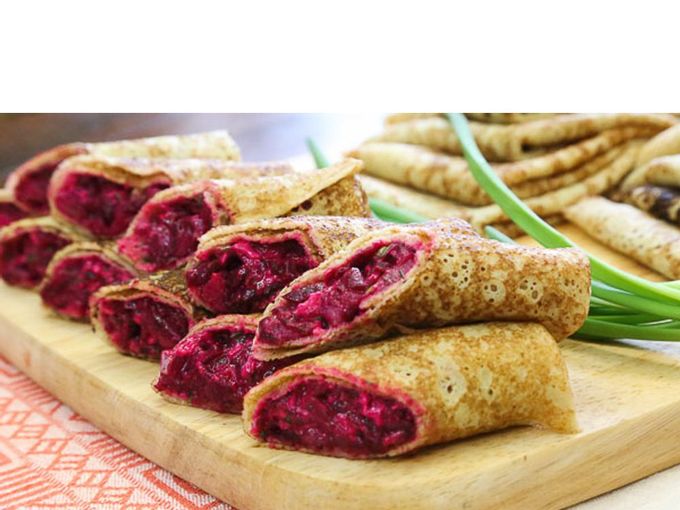 For a pancake recipe you will need:
kefir - 500 ml
milk (or milk mixed with water) - 250 ml
egg - 2 pcs.
flour - 1.5 cups
sugar - 2 tbsp
baking soda - 1 tsp
salt - 1/2 tsp
vegetable oil - 2 tbsp
vegetable oil for frying
salted herring in oil (fillet) - 2 pcs.
beets (boiled) - 1 pc.
green onions to taste
gelatin - 1 tbsp
water
mayonnaise to taste.
Pancake recipe: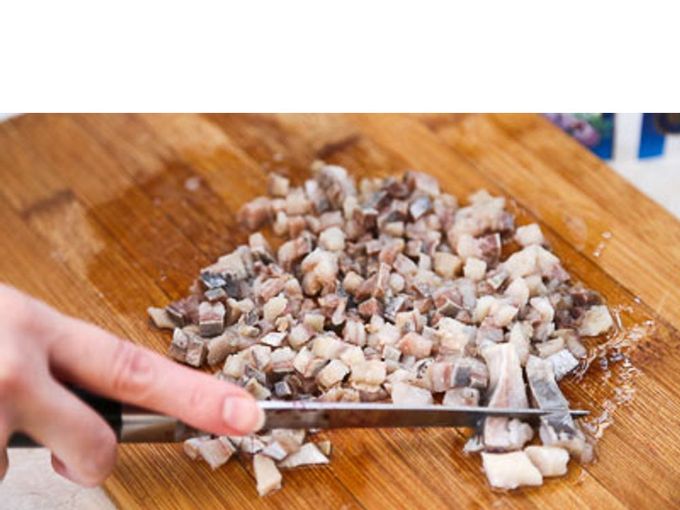 Knead the pancake dough and bake in vegetable oil. For this dish, I baked pancakes on kefir according to this recipe.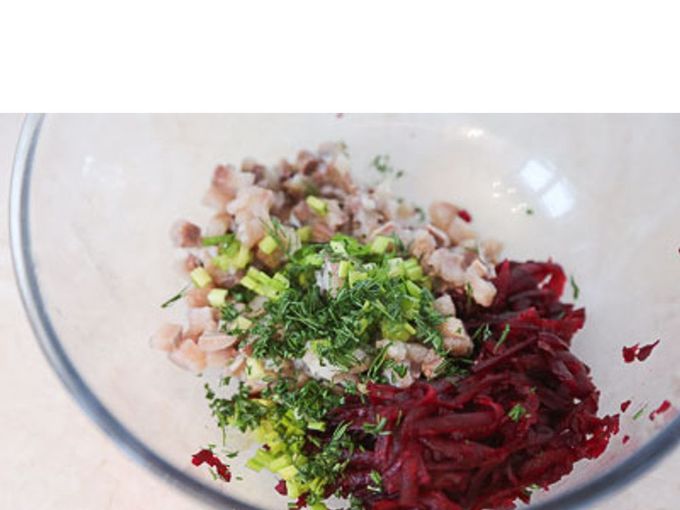 For the filling, chop the salted herring fillet into small cubes.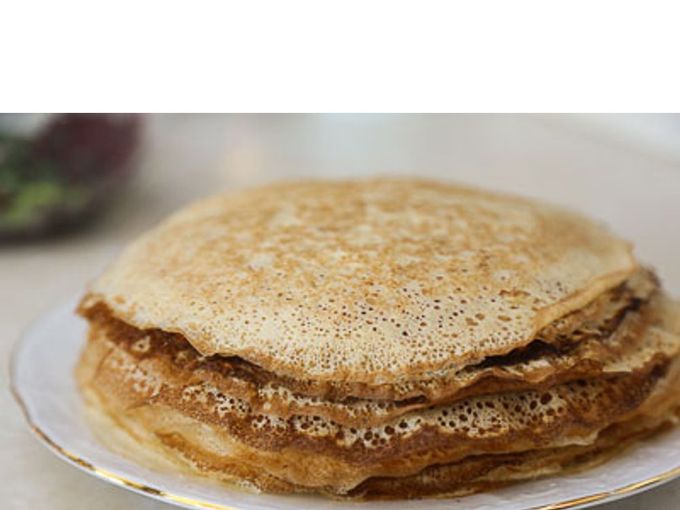 Peel the boiled beets and grate on a coarse grater. In a salad bowl, combine the herring, beets and finely chopped green onions.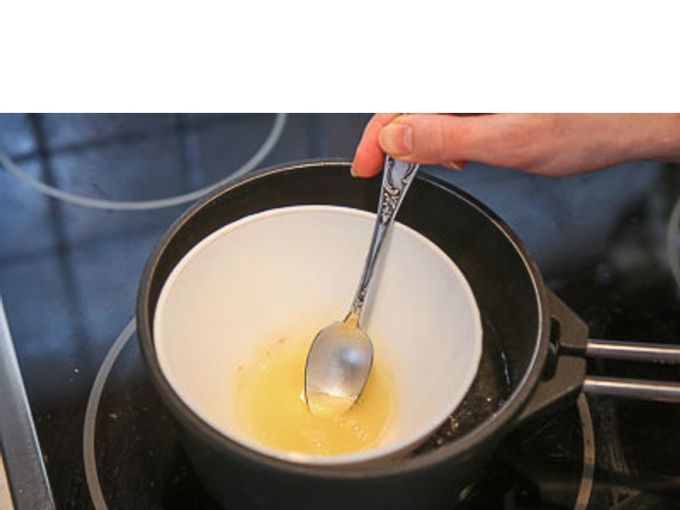 For the sauce, pour a little cold water over the gelatin (a layer of water should only cover the layer of gelatin) and leave to swell. Then transfer the bowl with the swollen gelatin to a water bath and heat well, without bringing to a boil.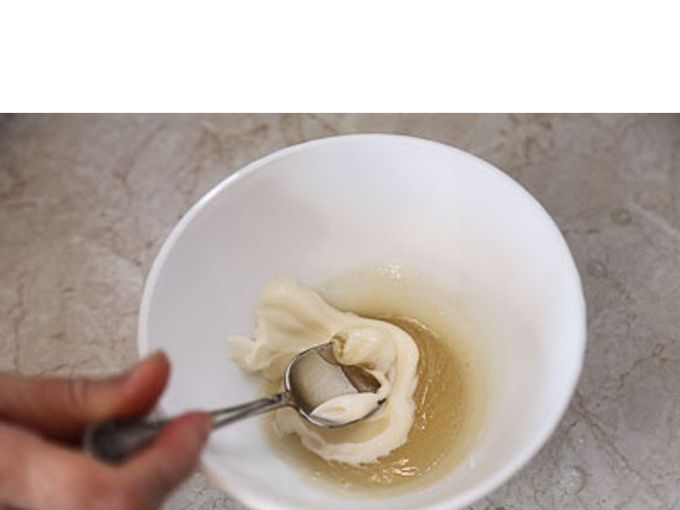 When the gelatin has cooled slightly, mix it with mayonnaise. Mix mayonnaise with gelatin to beetroot with fish and let it brew a little.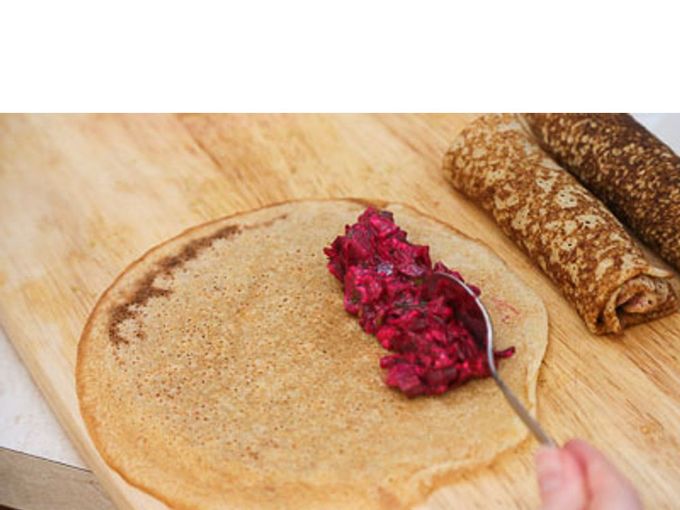 Put about 2 tsp of filling on the edge of the pancake, form a roller out of it.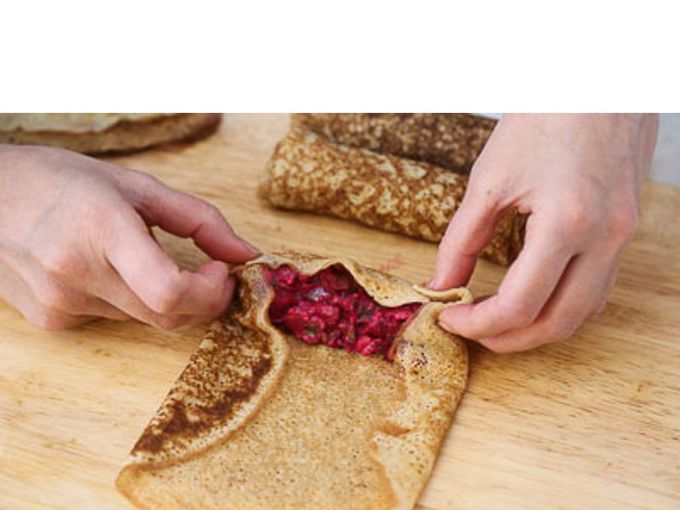 Bend the edges of the pancake and roll it up. Snack pancakes with herring under a fur coat are ready. For serving, each pancake can be cut in half. Bon Appetit!