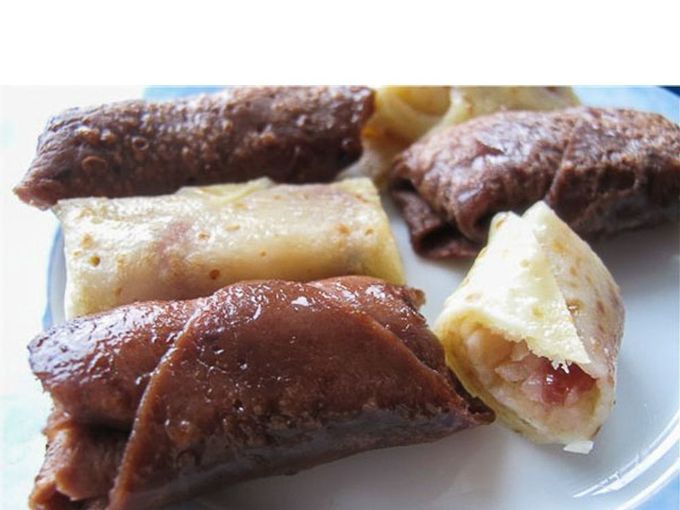 For a pancake recipe you will need:
cream (15%) - 200ml
water - 200ml
egg - 2 pcs.
flour
sugar - 1 tbsp
cinnamon, vanilla - to taste
cocoa powder - 1-2 tsp
vegetable oil - 1 tbsp
butter
apples - 5-6 pcs.
dried cranberries.
Pancakes recipe: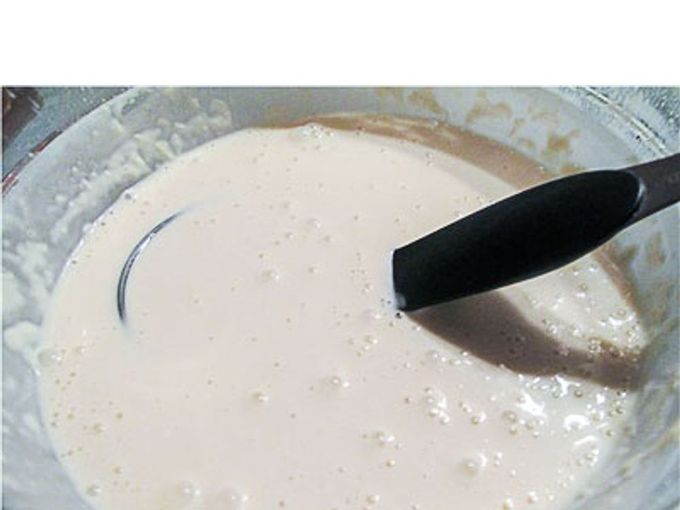 From eggs, cream, sugar, vanilla, knead the dough, as for very thick pancakes. Pour boiling water in portions, stirring constantly. Let stand for half an hour. If necessary, add a little more boiling water. The dough should drain off the ladle briskly.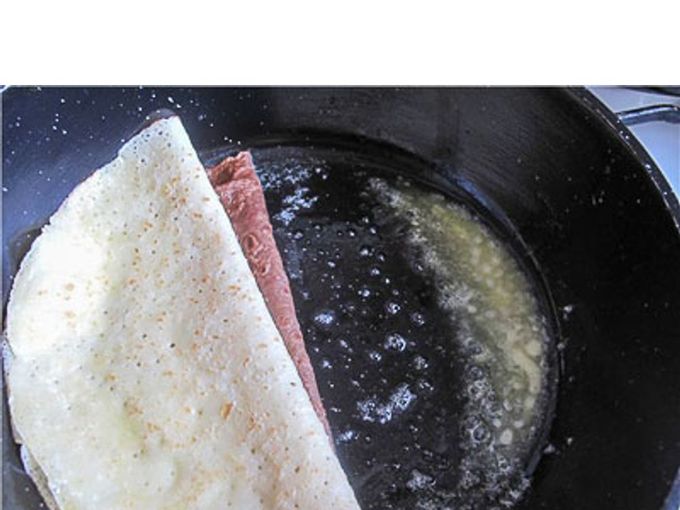 Bake pancakes. They will turn out to be about 16 pieces. standard size. First, bake the first 8 pancakes, then add cinnamon and cocoa powder diluted in a small amount of milk (water) to the dough, and bake the next 8 or 9 thin pancakes.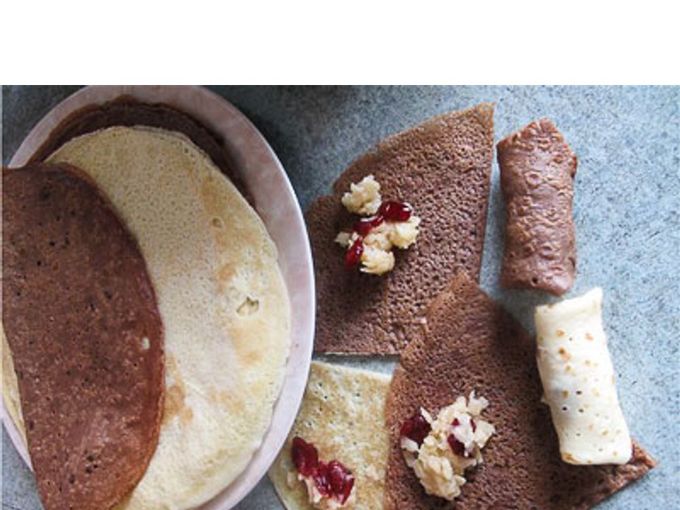 For the filling, stew grated apples in butter with added sugar and mixed with scalded dried cranberries. Cut the pancakes into 4 pieces, put some filling on the wide edge of the pancake and roll up.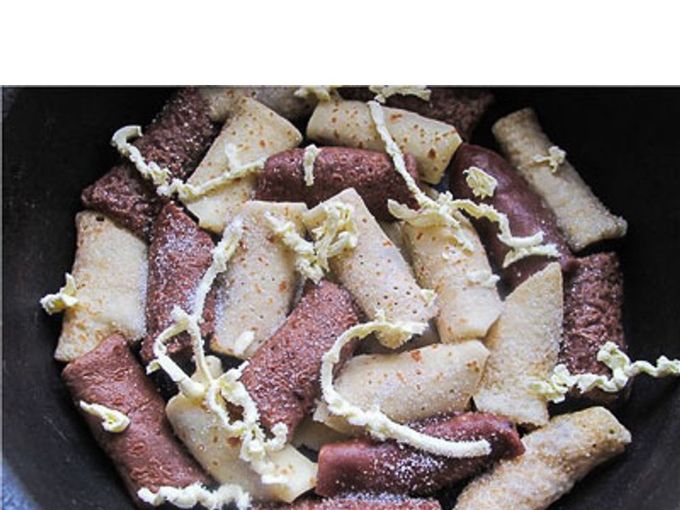 Put dessert pancakes with apple filling in a heat-resistant form, scatter pieces of butter on top of the pancakes, sprinkle with sugar, cover with foil and send to the oven for 7-10 minutes to warm up.