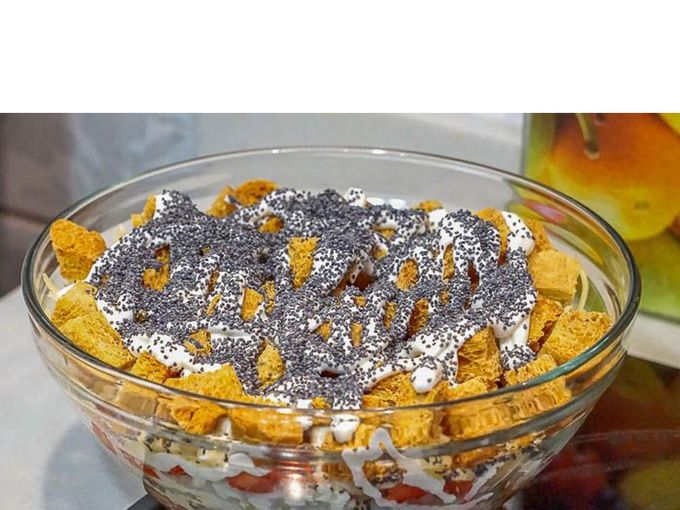 For a salad recipe you will need:
chicken leg (smoked) - 1 pc.
tomatoes - 2 pcs.
egg - 3 pcs.
onion - 1 pc.
cheese (hard) - 100g
poppy seeds - 1 tbsp
mayonnaise to taste
bread
salt to taste.
Salad recipe: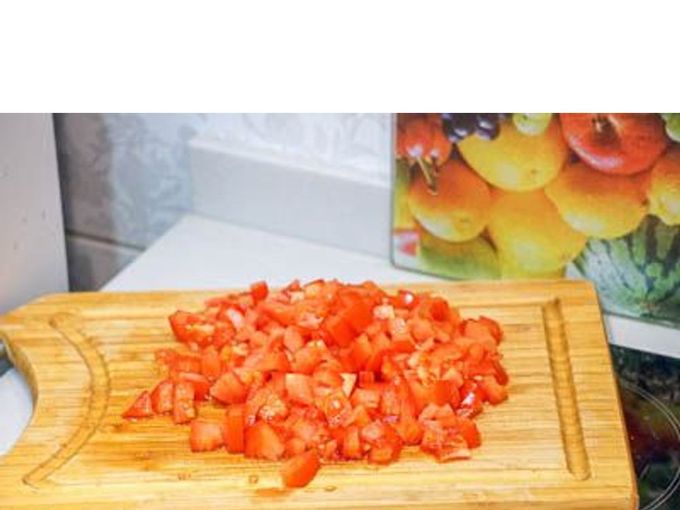 Cut the bread into cubes and dry in the oven. Pour the resulting crackers onto a plate and cool. Cut the tomatoes into cubes.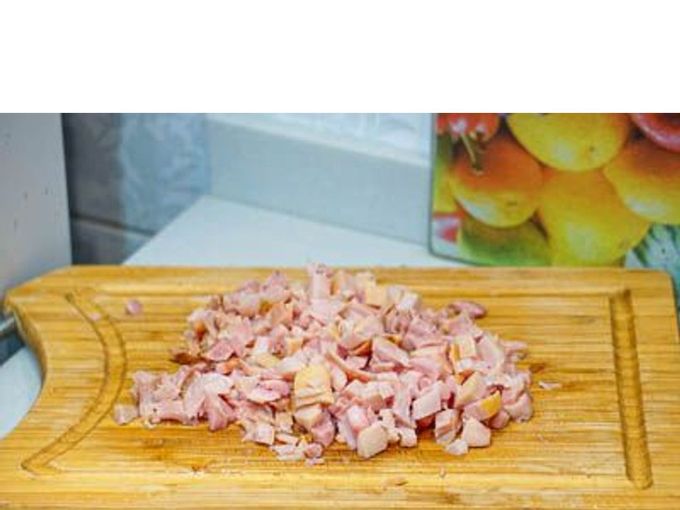 Chop the onion. Peel the chicken leg, cut off the flesh, discard the bone, and finely chop the flesh.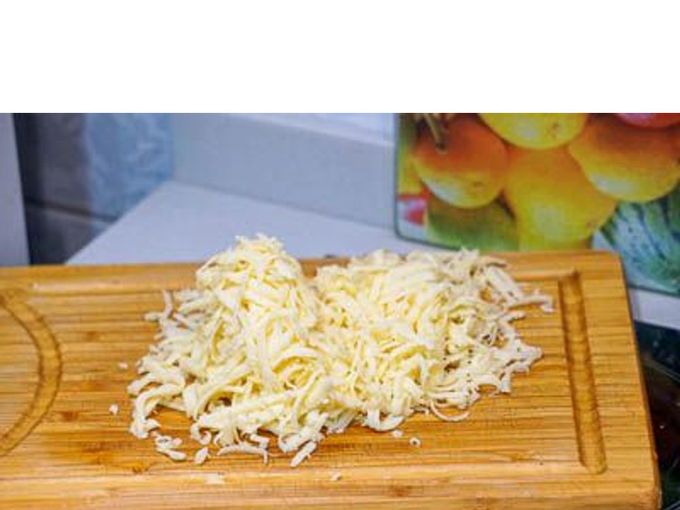 Boil the eggs hard-boiled (10 minutes after boiling will be enough). Using a coarse grater, grate the cooled boiled eggs.
Grate the cheese in the same way.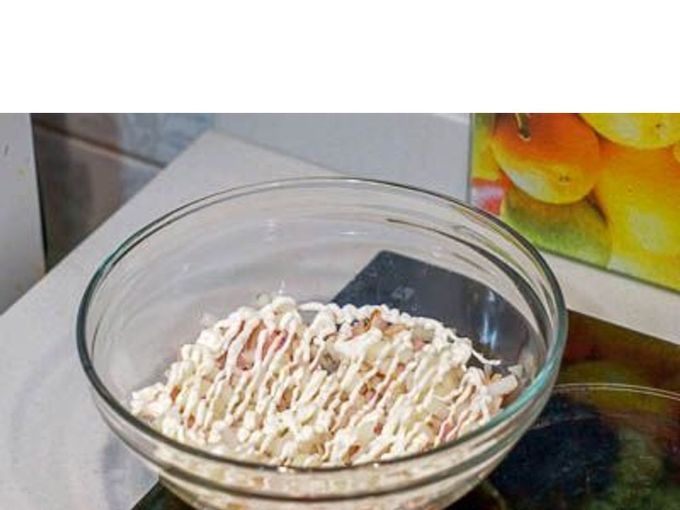 Put smoked chicken leg on the bottom of the salad bowl, put chopped onion on top of it and pour with mayonnaise.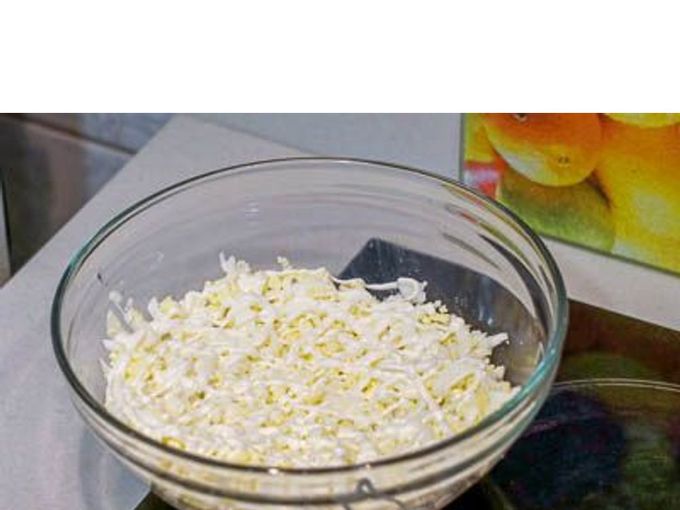 Then put the grated eggs and season with mayonnaise again.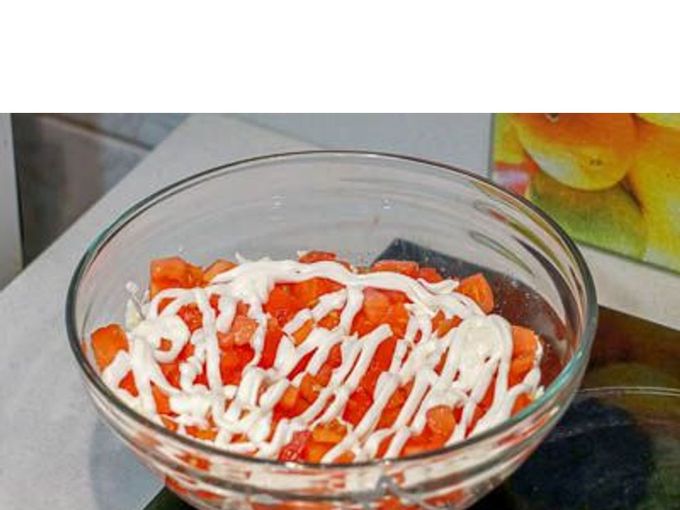 Arrange the tomatoes, salt to taste and make a mayonnaise mesh just like in the previous layers.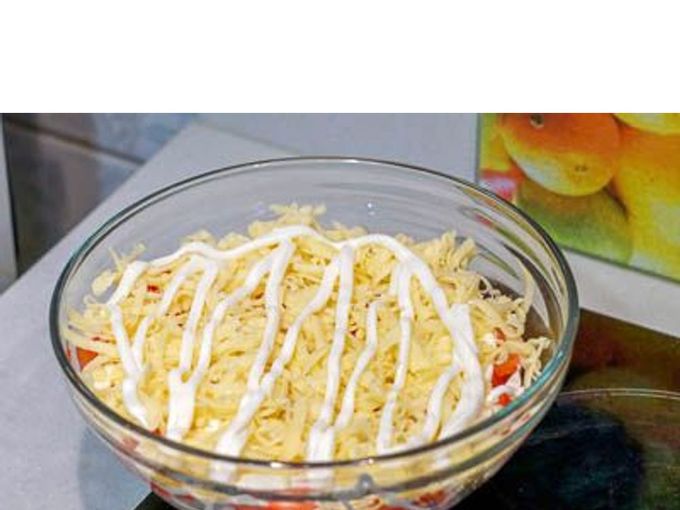 Sprinkle with cheese. Distribute the mayonnaise.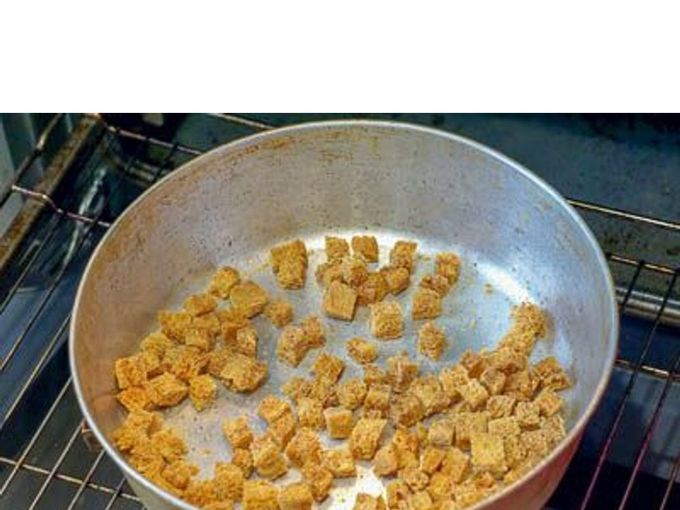 Put crackers in the last layer, season with mayonnaise
and sprinkle with poppy seeds. Serve the prepared puff salad with smoked chicken and poppy seeds immediately until the croutons remain crispy. Bon Appetit!