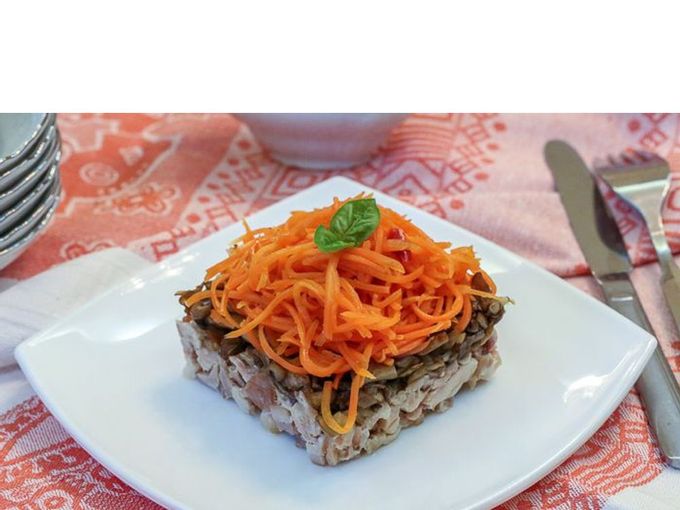 For a salad recipe you will need:
smoked chicken leg - 1 pc.
fresh mushrooms (champignons or oyster mushrooms) - 300g
Korean carrots (ready-made) - 200g
onions - 1 pc.
salt to taste
ground black pepper - to taste
mayonnaise to taste
vegetable oil for frying.
Salad recipe: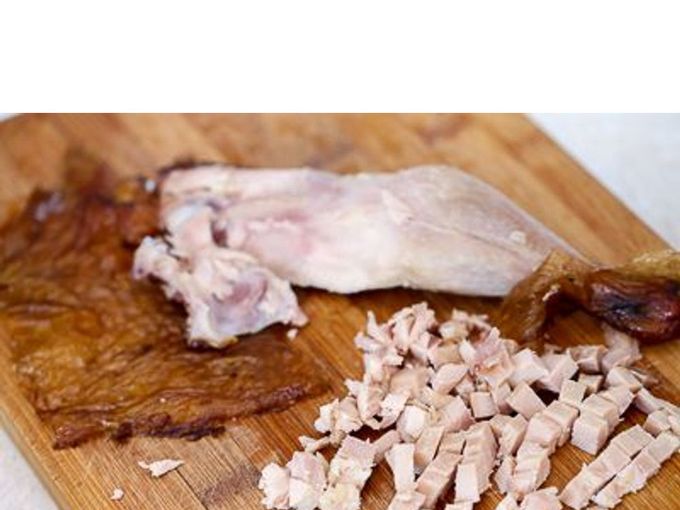 Prepare all the ingredients for the flaky salad. Remove the skin from the smoked chicken leg. She will not go to the salad. Separate the meat from the bones and cut into small cubes.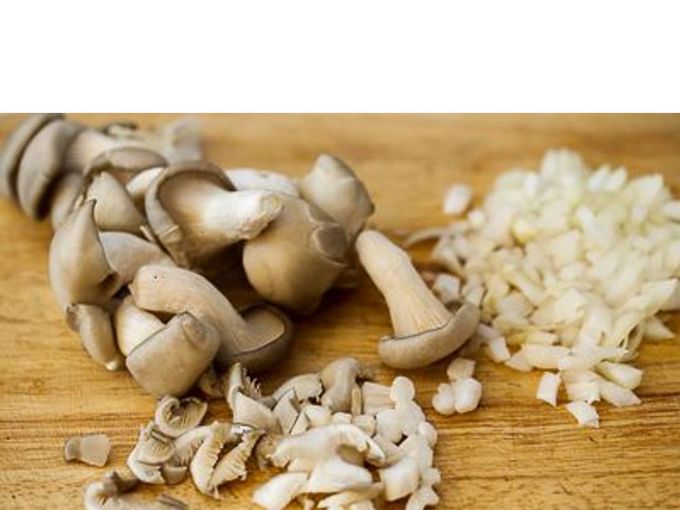 Finely chop the onions. Rinse the oyster mushrooms under running water, dry on paper towels and chop finely.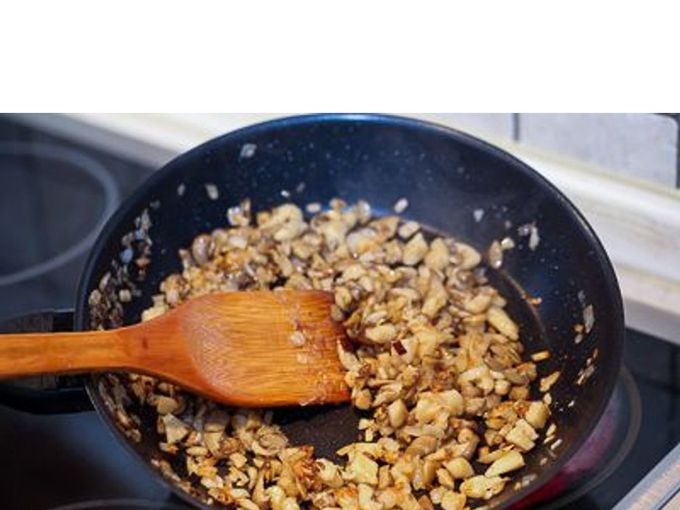 Heat a couple of tablespoons of vegetable oil in a frying pan and sauté onions. Add half the fried onion to the smoked meat and stir. Add mushrooms to the remaining onion and fry, stirring occasionally, until mushrooms are ready. Season with salt and pepper to taste and remove the pan from the stove. Let the mushrooms and onions cool.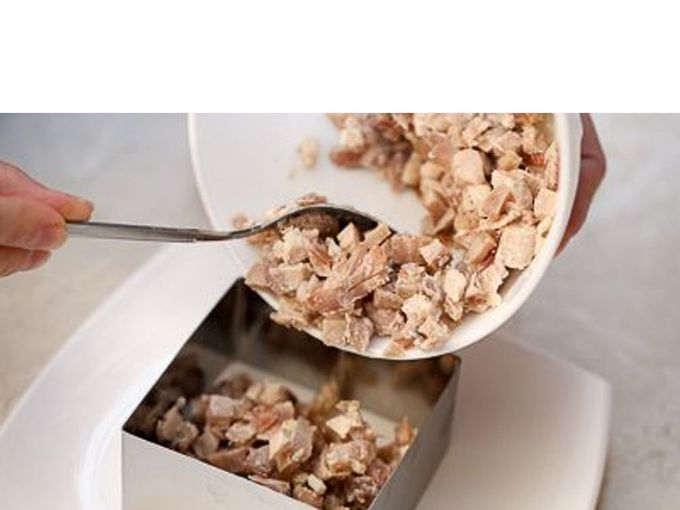 Now you can harvest the meat salad. Add a little mayonnaise to the smoked chicken with onions, mix, put, using a special salad ring, on a flat plate and press down well. This will be the first layer of the salad.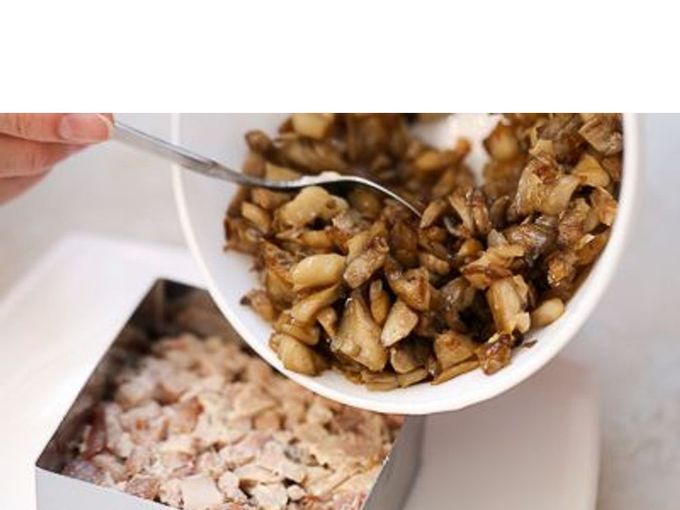 Add a little mayonnaise to the fried mushrooms, mix and spread over the meat layer. Also tamp so that the layer keeps its shape.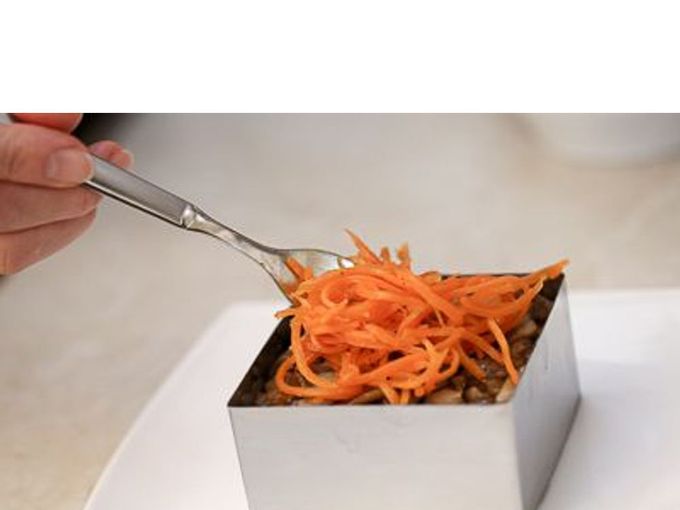 The last layer is Korean carrots. If there is too much liquid in it, then drain it first. If desired, you can cook Korean carrots yourself using this recipe. Carefully remove the assembly ring and the puff salad with smoked chicken and Korean carrots is ready. Bon Appetit!