I want to share with you a recipe for a very tasty and easy-to-make Asian-style seafood sauce. This sauce is perfect as a dressing for salads with seafood, a variety of pastas (macaroni) with them, as well as an independent sauce for grilled sea reptiles.
Ingredients
Sauce Kimchi 100 ml. (purchased).
Flower honey 60 ml.
Olive oil 250 ml. (can be replaced with vegetable).
Lemon or lime juice 60 ml.
Soy sauce 15 ml.
Cilantro 10 gr.
Mint fresh 5 leaves.
Fresh ginger 20 gr.
Preparing seafood sauce
Put the olive oil in the freezer for 20-30 minutes. It must be very cold.
Remove skin from ginger and grate.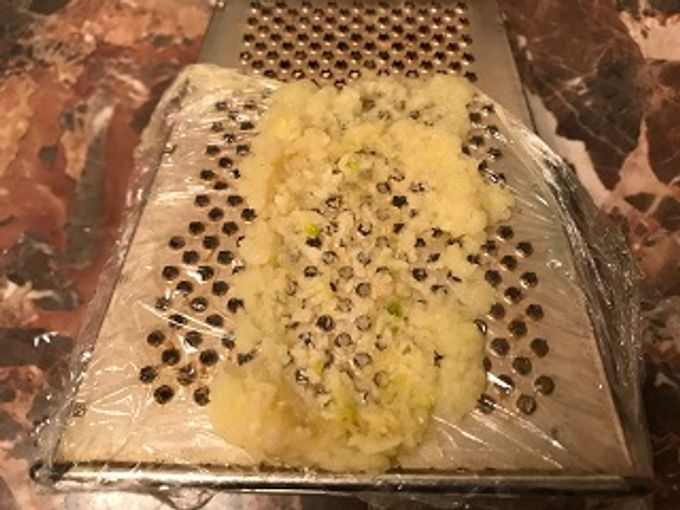 Wash cilantro and mint, dry and cut into strips. Note: cutting greens into strips is called chiffonade.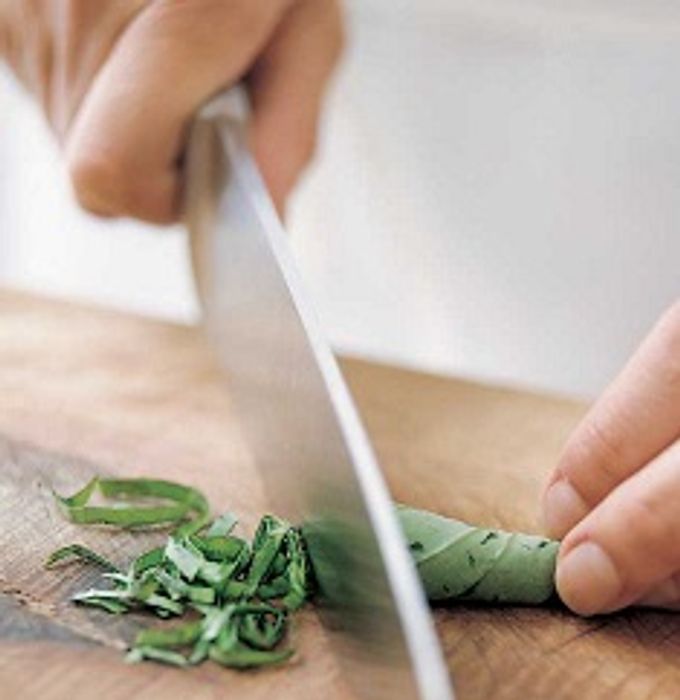 Combine the kimchi sauce, soy sauce, lemon juice and honey in a blender bowl. Whisk thoroughly until a homogeneous mass is obtained.
In the resulting mass, with constant whisking with a whisk, or a blender, pour cold olive oil in a thin stream. You should have a homogeneous sauce.
In the finished seafood sauce, add grated ginger, chopped greens and mix thoroughly. That's all, pour the sauce into a suitable container and put it in the refrigerator.
Bon Appetit!
Things to know (Q&A)
What is Chinese seafood sauce?
What Is XO Sauce ? XO Sauce is an iconic condiment hailing from Hong Kong, made from dried seafood (namely, dried shrimp and scallops, AKA "conpoy," salty Jinhua ham, shallots, garlic, chili, and oi
What is Thai seafood sauce?
Red Thai seafood dipping sauce is made with red chilies for color and is a little spicier than the green version. Green Thai seafood dipping sauce is made with green chilies and has basil added to tame the spiciness a little and to add a marked herbal overtone which is really tasty.
What sauce do you eat with seafood?
Here, 10 great sauces that will take any fish dish over the top.
Parsley Sauce. This easy, lemony sauce is fantastic with crisp, butter-fried sea bass or snapper.
Smoked-Almond Romesco Sauce. ...
Fresh Herb Sauce. ...
Rich Ketchup Sauce. ...
Mint Sauce. ...
Lemon Cream Sauce. ...
Salmoriglio Sauce. ...
Red Wine Sauce.
What is Bloves sauce made of?
What is bloves sauce made of? Bloves sauce recipe is made from fresh onions, garlic, butter, spices such as garlic powder, paprika, black pepper, cayenne pepper, onion powder, lemon pepper, chili powder, cajun seasoning and old bay seasonin
What does Bloves sauce taste like?
This sauce tastes like oily spaghetti sauce .
Does Walmart sell Bloves sauce?
Does Walmart sell Blove Smackalicious sauce? According to the Walmart website, you can buy the Smackalicious seasoning mix packets. However, it is not sold in stores and is not shipped by Wal-mart itself
Why is Bloves sauce so expensive?
Do you? We'd love to sell it for less however the cost to manufacture the blend, create 20,000 pouches and fill them, is very high . We then have to ship 4 to 5 tons of product to Amazon and and pay fees for them to inventory, ship and handle the product per unit. All of that drives the price up.
What is seafood boil sauce made of?
Seafood boil sauce is a buttery sauce made with a base of butter and garlic that is infused with various herbs and spices . This recipe is delicious, buttery, spicy and pairs well with most seafood boil