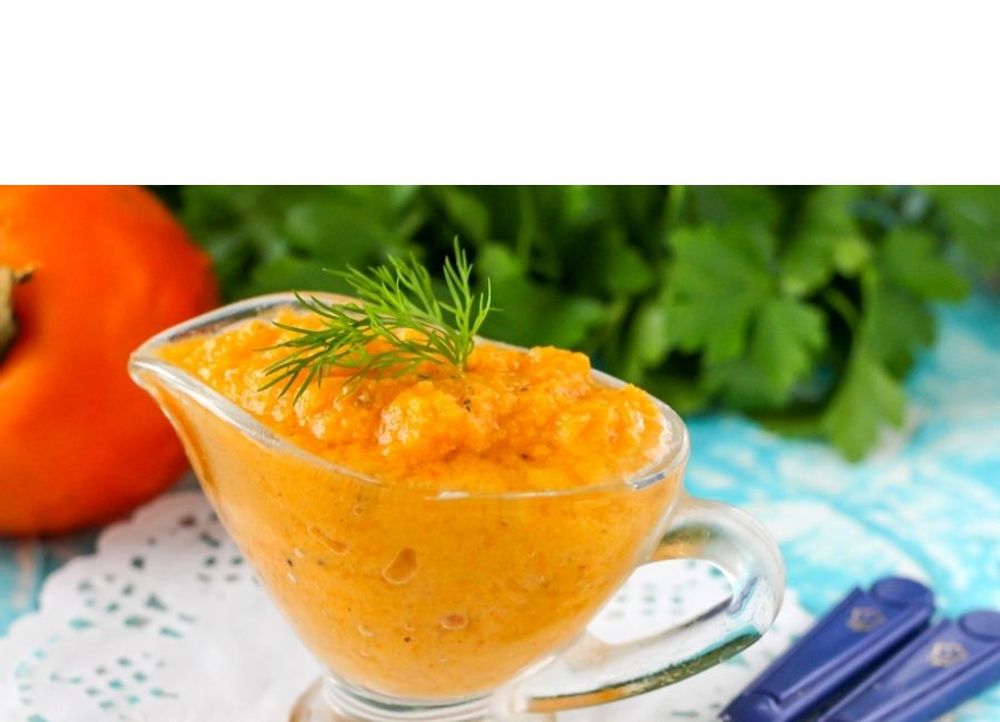 Juicy and aromatic persimmon sauce for meat will please your family and guests from the first try. It turns out to be moderately spicy, sweetish, with a light fruity note. The sauce is prepared in literally 10 minutes, the main thing is to have all the necessary products on hand. For those who do not like adding butter to such dishes, we advise you to remove it from the list of ingredients.
General \ asset cooking time: \
Servings Per Container: 2 Servings
Calories (100g): 93 kcal
Cost: very economical
How to make persimmon sauce for meat
Persimmon - 2 pcs.
Garlic - 1 tooth
Butter - 30 g
Seasoning - 0.5 tsp for meat
Salt - 1 pinch (s)
Black pepper - 1 pinch (s) ground
Preparation: Step 1
Prepare the necessary ingredients for the persimmon sauce for the meat. Persimmons Choose a slightly soft, juicy, ripe, rather than dense texture. If soft persimmons are not available, then you will need to add 1-1.5 tsp of granulated sugar to the list of ingredients to enhance the taste of the dish.

Rinse fruit in water, cut in half and remove seeds. Then rub the halves of each fruit through a sieve, removing the rind as it is no longer useful.

Pour the persimmon puree into a saucepan or small cauldron, a container with a non-stick bottom.

Peel a clove of garlic, rinse and pass it through a press into a container. Add salt, seasoning for meat, ground black pepper. Place the container on the stove and bring the contents to a boil. Simmer for about 1 minute, stirring gently.

Thenpour the puree into a deep glass or blender container and grind into a homogeneous mass for 1 minute. At this stage, you can add other spices, herbs or seasonings to your sauce to your liking.

After that, pour the sauce into a bowl and add butter to it. You can add oil in a deep container, the main thing is to mix it thoroughly into the hot sauce.

Place the bowl with the contents in the refrigerator to thicken the sauce.

Then put the prepared dish in a gravy boat, decorate and serve with baked pork, beef, lamb. Persimmon sauce perfectly emphasizes the taste of fatty meats: baked, fried, stewed, etc.