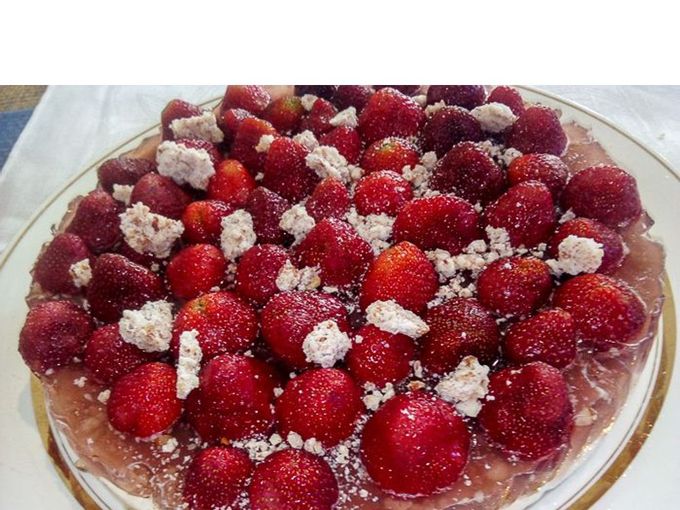 For a dessert recipe you will need:
strawberries - 1kg
almonds - 1/2 cup
cottage cheese - 400g
gelatin - 4 tablespoons
milk - about 1/2 cup
egg - 3 pcs.
flour - 1 glass
sugar - about 2 cups
sour cream - 250 ml
butter for greasing the mold.
Dessert recipe: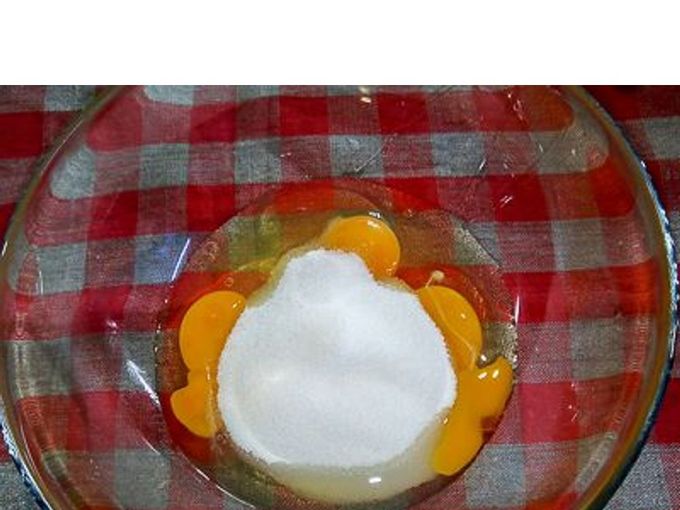 We wash the strawberries, lay them on a paper towel to absorb excess moisture.
Grind eggs and half a glass of sugar.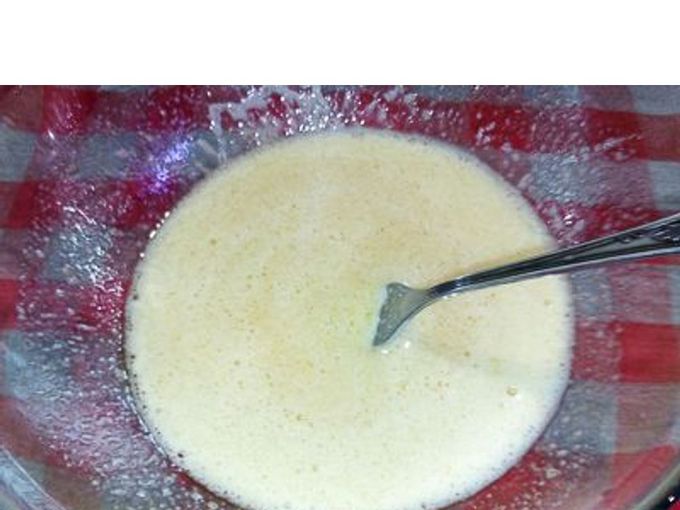 Pour the egg mass into a bowl with sifted flour, knead a homogeneous dough. It should drain easily from the spoon.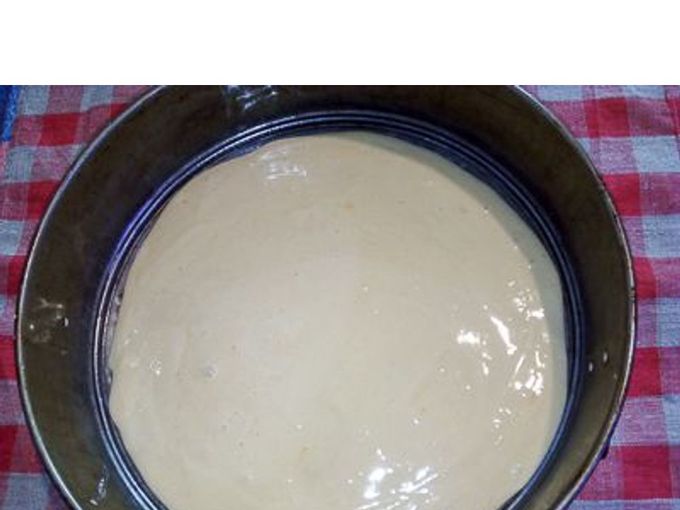 Lubricate a detachable mold with room temperature oil. We level the dough along the bottom of the mold and put it in the oven at 180C for 30 minutes.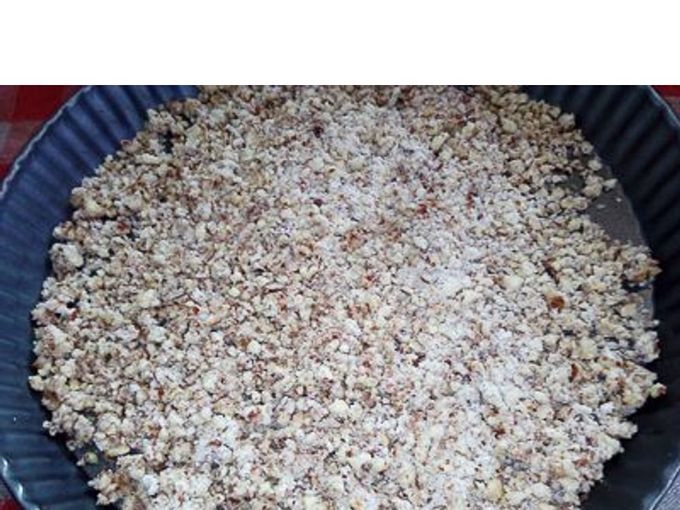 We wash the almonds, dry them in a frying pan without oil and chop finely. In a saucepan, boil sugar and water for 10 minutes: half a glass of sugar and half a glass of water. Mix sugar syrup with nuts. Spread the nut crumbs in an even layer on a flat plate, greasing it with oil. The crumb should harden and become crispy. We take out the cooled cake. Line the mold with a foil and put the almond cake on it.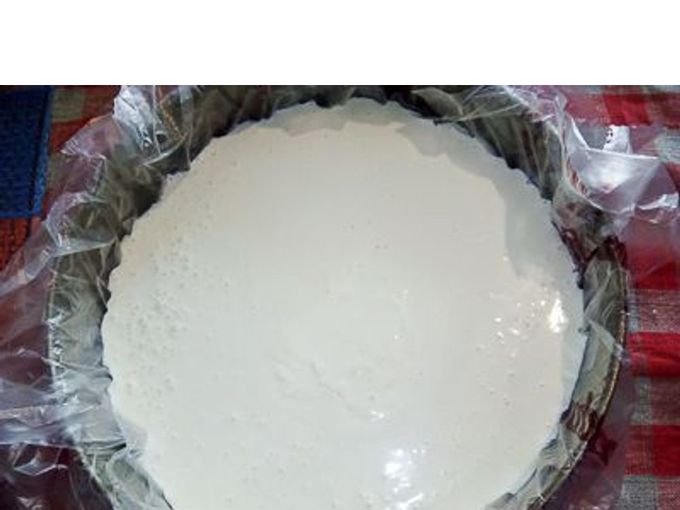 Pour half of the gelatin with water. It is not worth pouring a lot of water, 150g is enough. Grind cottage cheese with sugar (I take half a glass), blend with sour cream. You can take less or more sour cream, sugar and cottage cheese, depending on what size your shape is. My diameter is 28 cm.
The gelatin has absorbed water. We transfer it to a ladle with milk and, stirring, heat until the grains dissolve over low heat. Cool slightly, combine with curd mass and blend until smooth. Fill the almond cake with a curd-sour cream layer, send it to the refrigerator.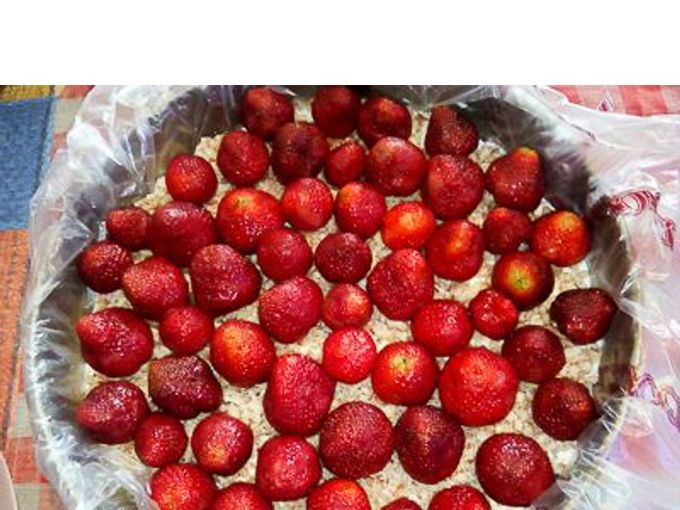 We also soak the rest of the gelatin in advance. We select the most beautiful strawberries. Knead about 10 berries and, adding half a glass of water, bring to a boil. This broth will give color to the top jelly layer. We filter and add 3 tablespoons of sugar, as much as possible, to the strawberry broth. Combine with gelatin, heat until the gelatin is completely dispersed.
When the first layer of dessert hardens, put fresh strawberries tightly on top and fill with strawberry broth on gelatin. We return the dish to the refrigerator again. After a couple of hours, the dessert strawberry dessert with almond crumbs can be served. You can set aside some sugar almonds and garnish your finished strawberry dessert just before serving. Bon Appetit!